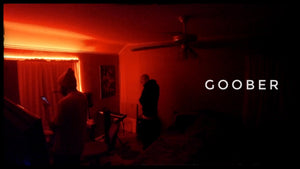 Donny Block: In His Own Lane Taking "Abstract Hip-Hop" To New Heights
Hailing from California, 23-year-old Donny Block is taking hip-hop to the next level... not just your 'regular, trap beat, redundant sounds hip-hop,' his own coined "mixed bag."
Donny Block's style is an eclectic mix characterized as "something weird or experimental" but stays true to the essence of authentic hip-hop with lyrics that matter and subject matters that people can relate to and vibe with. He's not your "average rapper."
Block started writing music at around 15 years old but didn't start recording until he met other musicians in high school. His creative process ranges from writing about things that happen in the typical day to day to more heavy concepts that hit the soul -- mainly issues that he "needs to get off his chest."
The beginnings of his career highlights influences like Mac Miller, Isaiah Rashad and Vince Staples but as he grew in experience and style, he became heavily inspired by the nuances of underground hip-hop and artists like King Krule, Mike, and Navy Blue among other underground hip hop artists. The sonic aspects of his music usually stem from traditional influences and topics but a great deal of it also leans toward more abstract and experimental sounds.
We have high hopes for Donny Block on his journey and look forward to big things in his future. His latest project is a sound collage/atmospheric project that is about the struggle and story of being lost in your 20s. He's also focused on sharpening his skills and crafting his pen to shoot to the top of hip-hop's royalty.
To hear more, listen here: 
https://distrokid.com/hyperfollow/donnyblock/goober
---