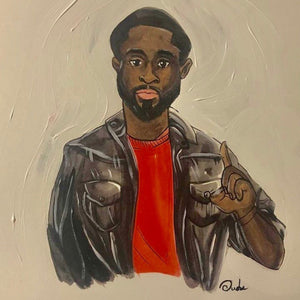 BeFlow's "Much More" Gives Classic Vibes
[Song]: Much More
[Artist]: BeFlow
Overall Grade/Rating: 8.5/10
Production: 8.5/10
Lyrics: 8.5/10
Melody: 8/10
Execution: 9/10
Subject Matter: 8/10
Replay Value: 9/10
Originality: 9/10
Skip or Spin: Spin
Straight from the beginning, "Much More" reeks of classic hip-hop: heavy bottom, deep baseline and a steady rhythmic hi-hat. 
The dense and complex single is cautionary, theatrical, colorful, and at times sarcastic, but often all at once. Proclamations like "women want everything, therapy, better sex, I'll be an icon if I choose, refuse to lose" - a witty play on words as he connects two separate topics.
Like any artist who has a certain level of prestige as BeFlow does, he's greeted with high expectations as the stakes are even higher to deliver a flow that captivates -- and he obliges. "Much More" has the commercial potential backed with the depth of lyricism that makes it the perfect blend and a much needed mix of today and the sovereignty of hip-hop's glory days.
At times, the producer drops out the beat and allows the synths to just vibe and massage the listeners ears - the dramatics that sets itself apart from the long list of mediocre rappers and the monotony of their music. 
"This song leave on replay, get much more gotta just keep straight" speaks facts. "Much More" is definitely the kind of song that you leave on repeat with BeFlow's slow, charismatic delivery sort of hypnotizes.
The song is jammed packed with so many lines that connects the dots to his versatile skills, it give you ample reason to stick around to listen to what point he'll hit next, "this means war, restrictions apply, legends never die."
Some of Beflow's best lines are elegantly arrogant and enemy-deflating ("Don't feel sorry when shit hit the fan, turn out to be your man"), but always filled with the dropping of wise gems. On "Much More," Beflow gives us room to breathe while carving out his space to shine and he shines through.
Listen here:
---